For its new collection 2020, Pilote proposes a new model of van built on a Fiat Ducato 5.99 meters.
A model dedicated to people wishing to travel to two people and enjoy optimal comfort in every living space. The V600J is a model that welcomes two people on board and equipped with twin beds.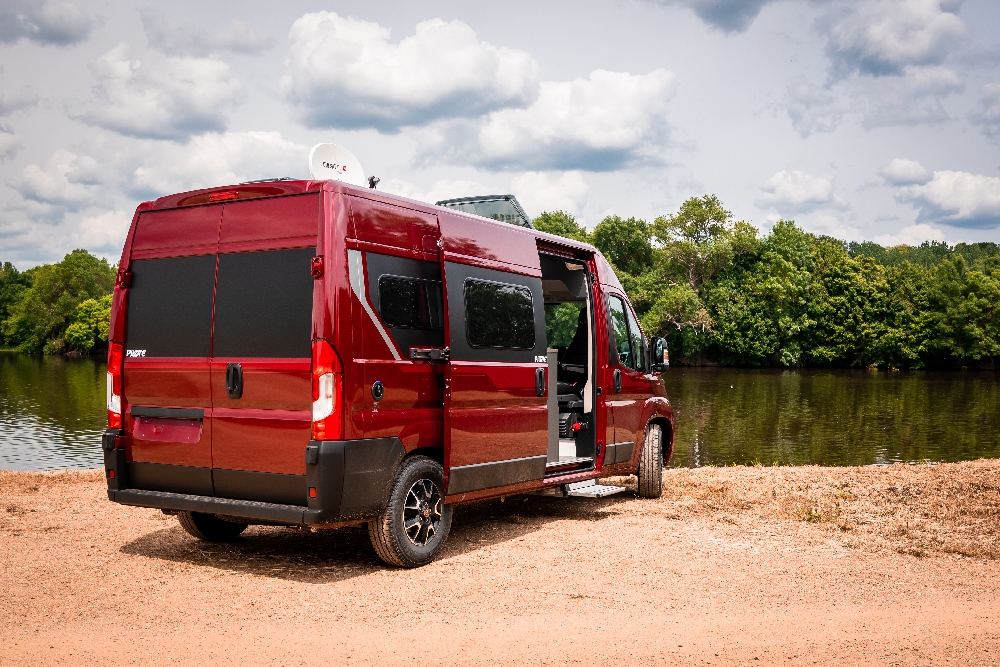 The living space has been completely redesigned and incorporates additional storage space and a sliding table that will serve as a dinette when the cabin seats are returned. For comfort on board, a small cushion has been integrated into the storage unit to allow the person installed on the driver's chair to extend his legs and thus settle comfortably.
The kitchen area is functional and incorporates several drawers with soft closes and a 65L compression fridge. The worktop is equipped with a combined 2-gas piezo ignition coupled with a sink. To enlarge this space and cook comfortably, a retractable extension is located on the side of the kitchen plan.
The bathroom is also practical and functional. Equipped with a Theford toilet on the slide and a fold-away washbasin, these function frees up the shower area and brings a great ease of movement.
The real advantage of the V600J is its rear space, where we find the twin beds Froli, 77×190 cm each, accessible by 3 steps also used as storage space. A very large closet accessible at the foot of the bed and a very large cargo hold. The latter is easily accessible from the inside and the outside.
The V600J is available from 46600 € in standard version and 48600 € in Premium version.