Dare to dream. Do you have your perfect place? We all have a dream, that ultimate holiday home by the lake, next to the beach or in the mountains, away from it all, yet cocooned in your own private luxury.
Our aim? To create something like no other. Is it a luxury caravan or a mobile home? As you can tow it like a regular caravan or set it up like a static mobile home and move it easily when you need to, maybe it's both.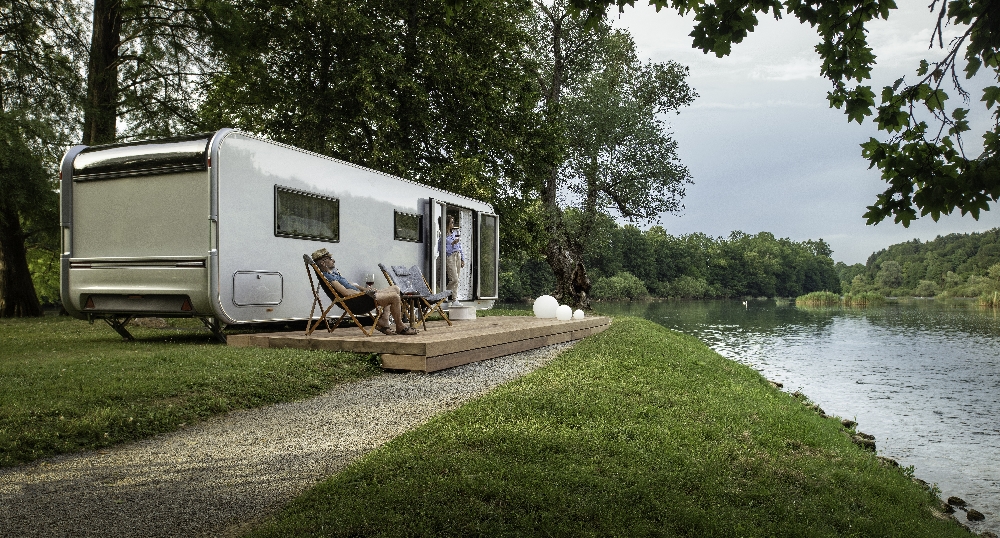 As project leader Erna Povh puts it "We decided that rather than start with a good benchmark product like a regular caravan we started with a deep dive into the holiday experience we wanted to deliver. You could say
we turned conventional wisdom on its head and we broke all the rules".
"The result is a really innovative and unique home. Some would view it as a caravan, albeit a luxuriousone, because you can tow it like any regular caravan.Others see it in the same light as a mobile home, a static caravan if you like. Whatever you decide to call it, think of it as your own luxurious holiday home, set down where you most like to spend your time but
moveable at the end of the holiday season or when you want to change the location".